Concussion Care Centre of Virginia, LTD
Provides Comprehensive, Interdisciplinary
Care for Persons with Acquired Brain Injury
and Post-Traumatic Pain.
We are a specialty out-patient clinic that provides care to persons with acquired brain injury as well as post-traumatic pain disorders including headache, spinal whiplash and sacroiliac joint dysfunction. Our goal is to provide comprehensive neuromedical, neuro-optometric and endocrine services to our patients.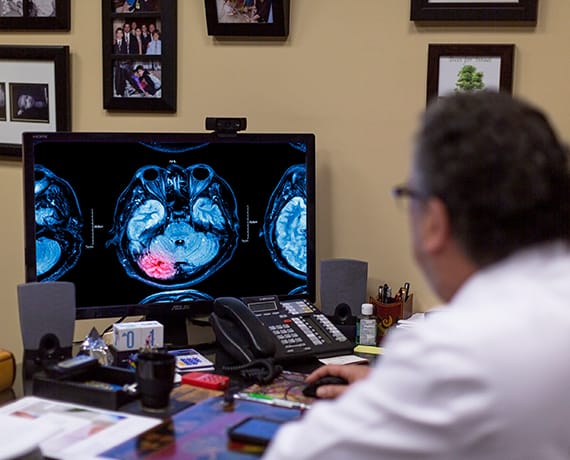 Individuals with acquired
brain injury
including traumatic brain injury, hypoxic/anoxic brain injury, and stroke

Individuals with post-
traumatic pain problems
including neck pain, headaches, and back pain.

Individuals with visual problems and/or
symptoms

Individuals with suspected or confirmed endocrine dysfunction
We provide comprehensive neuromedical and
rehabilitative services to persons with acquired
brain injury and/or post-traumatic pain
Medical and Rehabilitative Assessment and Management of Persons after Brain, Head and Spine Injuries/Trauma
heldon Berrol MD Clinical Service Award, For Outstanding
Extraordinary Service Award.
Compassionate Doctor Recognition Award.
Fellow, American Congress of Rehabilitation Medicine
Kevin Karr Innovative Rehabilitation Procedure or System Award.
Advancement of Neuro-Optometric Rehabilitation Award.
Ready to learn more? Speak to a care
coordinator today and take the next step.