The neuroendocrine system includes hormones that are kept in balance by communication managed by the pituitary gland: growth hormone, stress hormone, testosterone and estrogen, and thyroid hormone, among others. Neuroendocrine issues include pituitary and adrenal tumors, adrenal hyperplasia, and diseases caused by too much or too little of one of the hormones (adrenal insufficiency and Cushing's syndrome, central hypothyroidism or testosterone deficiency, growth hormone deficiency and acromegaly, among others). Testosterone and estrogen issues, as well as fertility concerns, may also be called Reproductive Endocrinology.
Neuroendocrine deficiencies are seen at higher rates in people who have had brain injuries, including concussions. Symptoms of pituitary deficiencies may be vague and overlap with post-concussive symptoms. Happily, it is straightforward to test for pituitary deficiencies, and to offer replacement when appropriate. Those symptoms due to pituitary deficiency should alleviated by replacement. A pituitary evaluation may be appropriate in people whose symptoms persist beyond 3 months after a concussion; symptoms may include irregular menses, decreased libido or spontaneous morning erections, fatigue and 'mental fog,' and new changes to weight/skin/hair.,
Neuroendocrine Associates offers full evaluation, education and counseling, and management of neuroendocrine disorders through the Concussion Care Centre of Virginia. Our focus is on time with patients, to learn about each situation and hear each story.
Additional information on how the pituitary works can be found on Neuroendocrine Associates' website at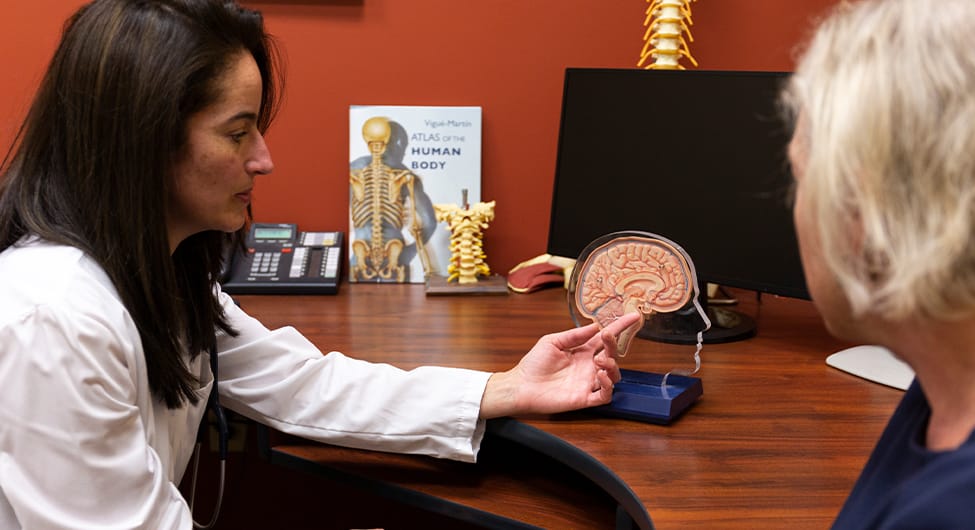 Ready to learn more? Speak to a care
coordinator today and take the next step.